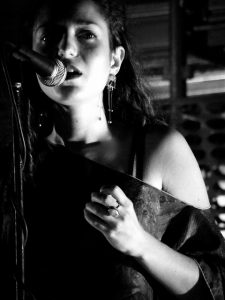 Singing feels so good. Better than a massage. When you're using your whole body to express that vocal sound, wow, it's magical and relaxing too. How to sing? The moving parts aren't visible, so we need to rely on feeling the physical sensations involved, as well as the sound we're hearing. We learn through vocal lessons where to focus attention to become aware of how our bodies produce sound. People are often surprised at the sound of their true voice. It's a pleasure to help someone discover what's already there.
Singing lessons can help you prepare for an audition or improve your overall performance chops. Once you have developed your sound and refined your songs, (or any songs you enjoy), we can work together to record them in our professional recording studio located in Toronto's East End – if that's something you'd like to do.
Noted jazz vocalist Lori Cullen says, "David is a committed, incredibly musical, versatile, and supportive musician. I have been so lucky to have him play with me for several years."
VOCAL LESSONS PRICING
$60/hour.
SCHEDULE A VOICE LESSON
---
"Dave has a gift and the ability to communicate that gift fluently." – Paul Roberts 51.